Are you prepared for the list of the coolest and best things to do in Ho Chi Minh City's District 1? There are additional hidden locations chock-full of exciting activities that you shouldn't miss if Notre Dame Cathedral and Ben Thanh Market have long been favorites of so many tour guides.
Vietnam's Ho Chi Minh City is a vibrant metropolis with a vibrant culture, soaring skyscrapers, and the constant hum of scooters. HCMC, a city marked by its turbulent past, celebrates both its past and looks to the present. There are many activities to do in Ho Chi Minh City as a result of the fascinating fusion of varied architecture, distinctive local customs, and captivating vistas.
What To Do In District 1 Of Ho Chi Minh City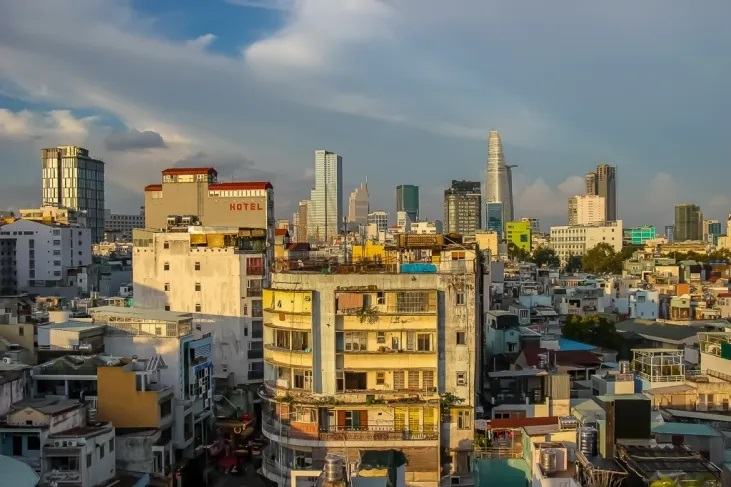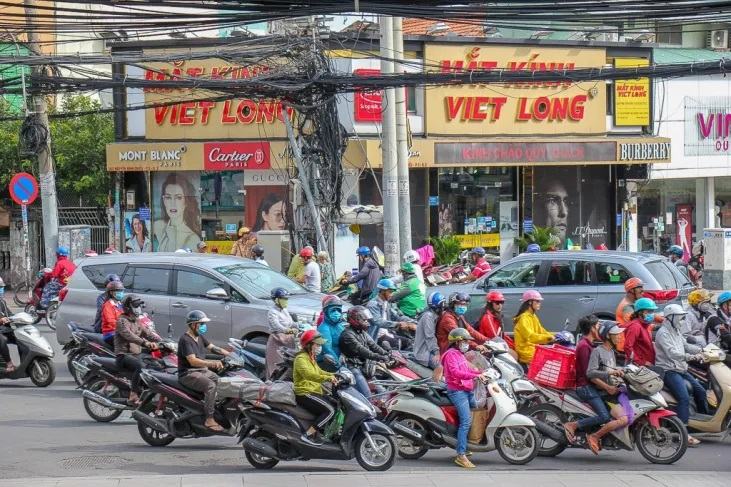 The immensity and energy of Ho Chi Minh City might be frightening, and the city's chaotic traffic can be unnerving. In this blog post, we only include things to do in District 1 of Ho Chi Minh City. District 1 The administrative and financial hub of Vietnam is Ho Chi Minh City. The best activities to do in Saigon, Vietnam, can be found there, thus we believe that any city visit should start there.
District 1, one of the city's most developed neighborhoods, is unquestionably the center of economic development. But the ideal fusion of traditional values and modernity is what actually distinguishes this region. Whether you're a nightlife enthusiast or a culture vulture, District 1 in Ho Chi Minh City provides everything you could possibly need!
1. Tour Independence Palace (a.k.a. Reunification Hall)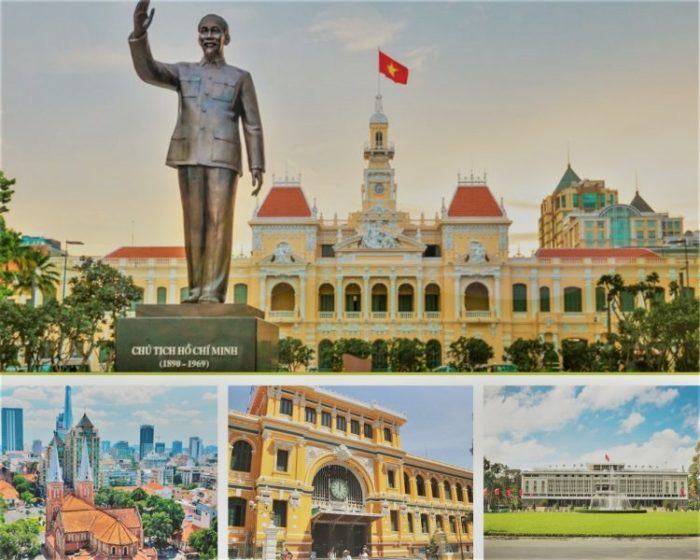 The Independence Palace is a topic of considerable discussion, yet anecdotes surrounding it will never get old. You can lose yourself in seriousness here as you contemplate the image of the biggest victories signifying an important turning point in Vietnam's history.
Location: 135 Nam Ky Khoi Nghia, Ben Thanh Ward, District 1
Opening hours: Daily from 7.30 AM to 4.00 PM (The ticket window closes between 11.00 AM and 1.00 PM)
Entrance fee: VND 40,000/pax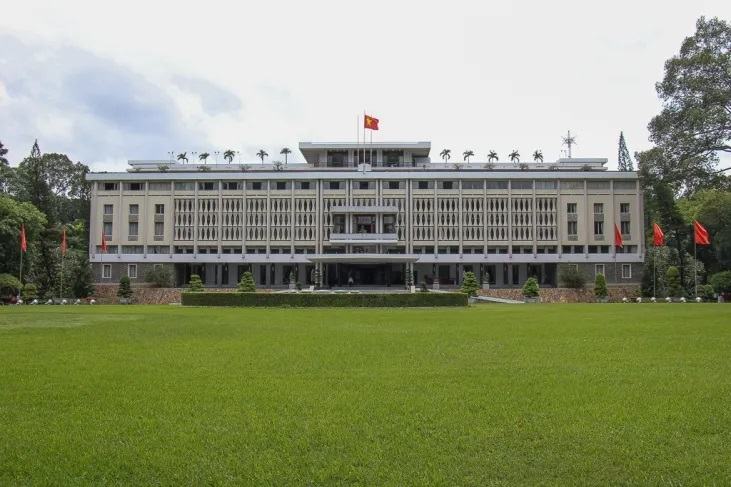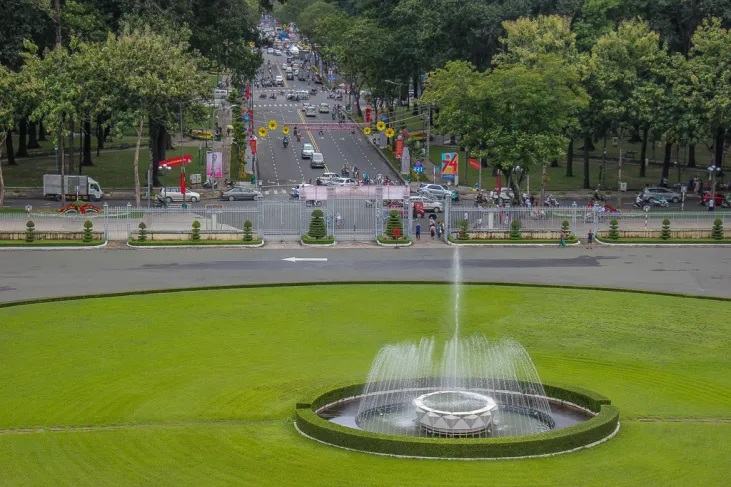 With a blend of Gothic, Renaissance, and French colonial design, The Central Post Office is another well-known landmark worth your time. The majority of visitors come here not just to send postcards home, but also to admire the enduring architecture, which includes the roomy interior with domed ceilings, metal arches, and a stunning patterned tile floor. When you arrive, don't miss the opportunity to meet Mr. Duong Van Ngo, an 89-year-old man who has written countless numbers of letters over the course of close to 30 years, making him a significant figure in the history of the structure.
Location: 2 Cong Xa Paris, Ben Nghe Ward, District 1
Opening hours: Daily 7.00 AM to 7.00 PM
Entrance fee: Free
The Duc Ba Church, also known as Notre Dame Cathedral de Saigon, is a 2-minute walk from The Central Post Office. All of the original construction materials used to construct Notre-Dame de Saigon were imported from France and were modeled after the famous Notre-Dame de Paris. The church can accommodate up to 1,200 people and has 12 main columns along the wall. Don't forget to take advantage of the photo opportunities this historic location offers!
Location: 1 Cong Xa Paris, Ben Nghe Ward, District 1
Opening hours: Monday to Saturday, between 8.00 AM to 11.00 AM and 2.00 PM to 4.00 PM
Entrance fee: Free
2. Ascended To The Saigon Skydeck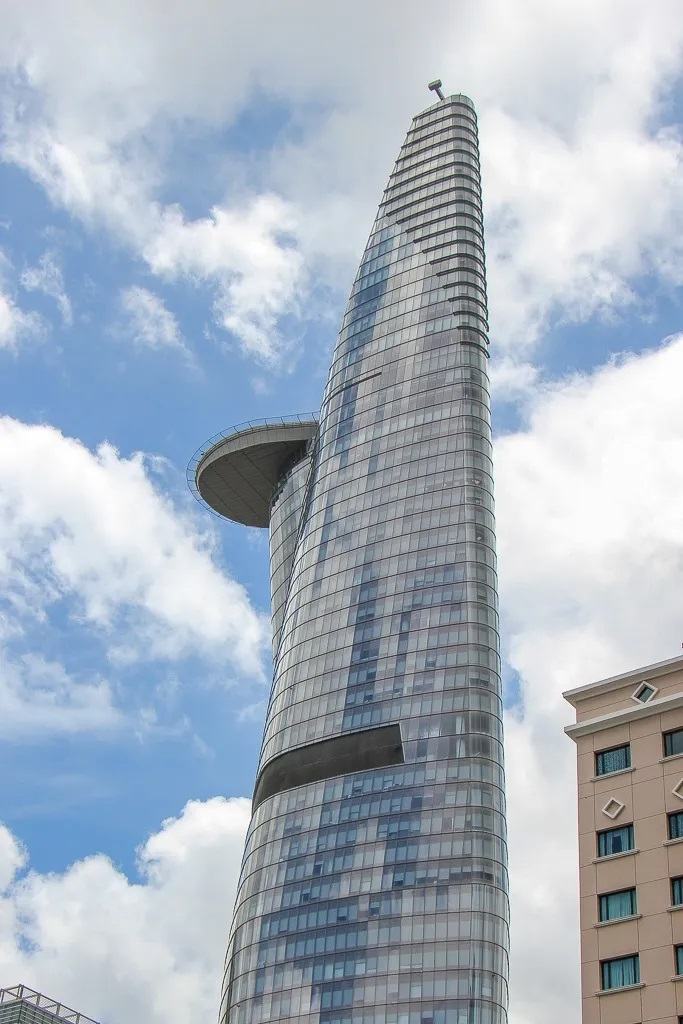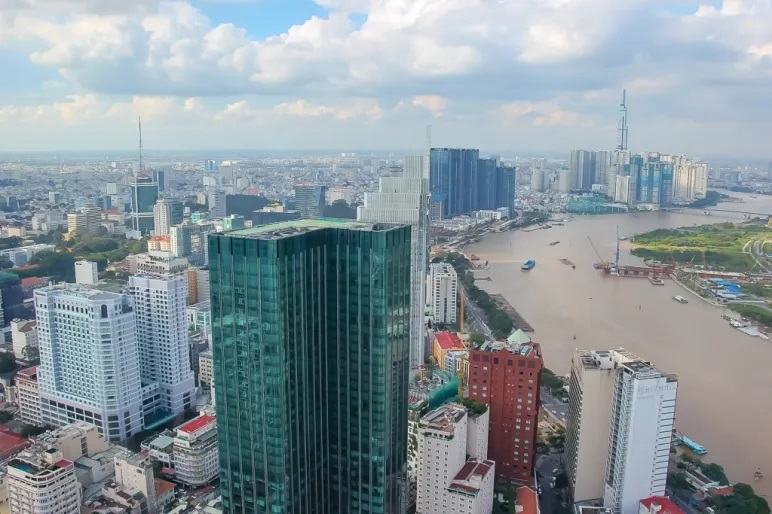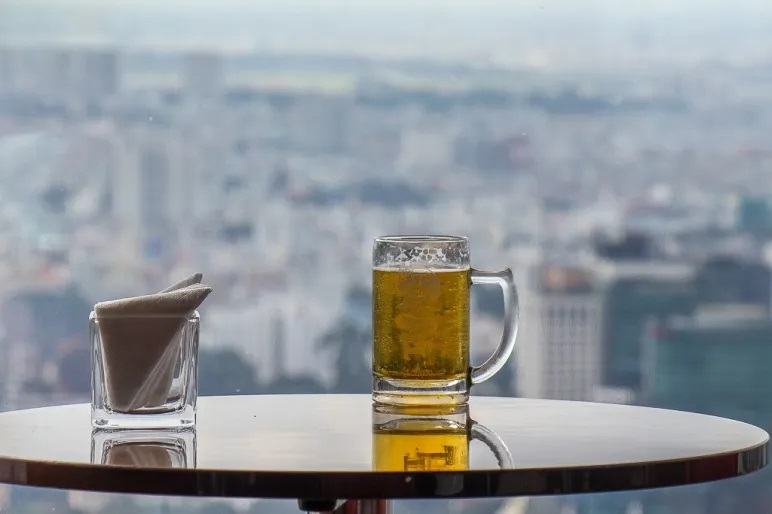 When the Bitexco Financial Tower, which stands at an astonishing 861 feet, was first constructed in 2010, it was the tallest structure in the nation. Visitors may do more than just marvel at the contemporary building, which can be seen from numerous locations throughout the city. One of the best things to do in Saigon is to visit the Skydeck on the 49th floor, which provides breathtaking panoramic city views.
Visitors can also take in the views from the 52nd Floor Eon Heli Bar in addition to the Skydeck. The views are amazing, but the drinks are pricey! A staff member will send you in the appropriate direction if you tell them you want to go to the bar; enter the main lobby, travel up the escalator, and you will notice a sign by a set of curved stairs.
3. Bargaining at the Ben Thanh Market, District 1 of Ho Chi Minh City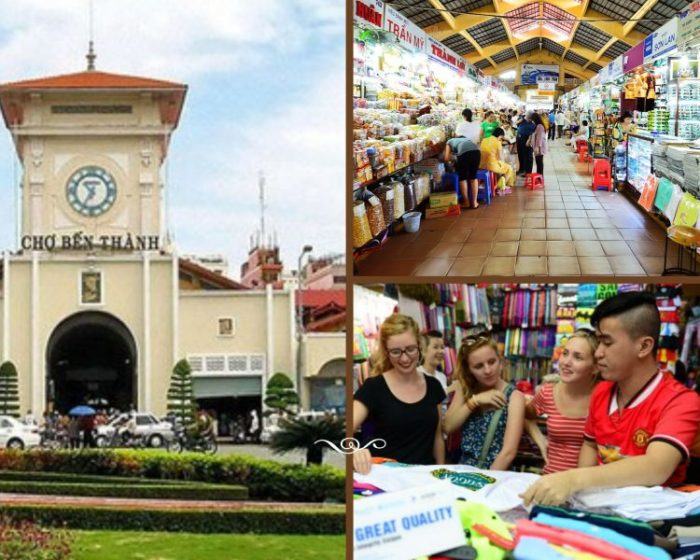 What's not to love about the market? The lively ambiance, the friendly vendors, the abundance of unique goods to browse for, the mouthwatering street food… Perhaps it's a little trickier to find a deal when you're shopping.
Don't worry; Ben Thanh Market is the perfect place to immerse yourself in the vibrant tradition of haggling. The first price the sellers give you is typically high, and they typically expect you to negotiate the price. Your market excursion will be enjoyable and productive if you can leave with a few deals.
Location: Le Loi Street, Ben Thanh Ward, District 1
Opening hours: 6.00 AM to 12.00 PM
# Insider tip: Be ready to leave if you become very enamored with the item. Usually, the vendor will call you back with a better offer, or you may find another stall offering the same thing for less money.
4. Experience a cruise on the Saigon River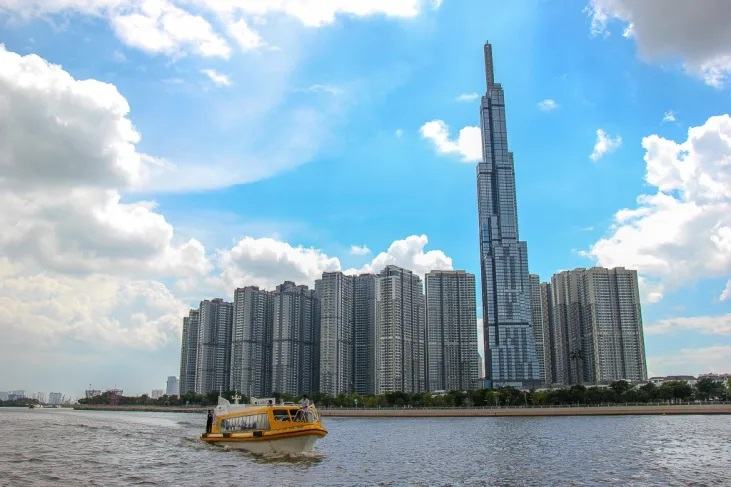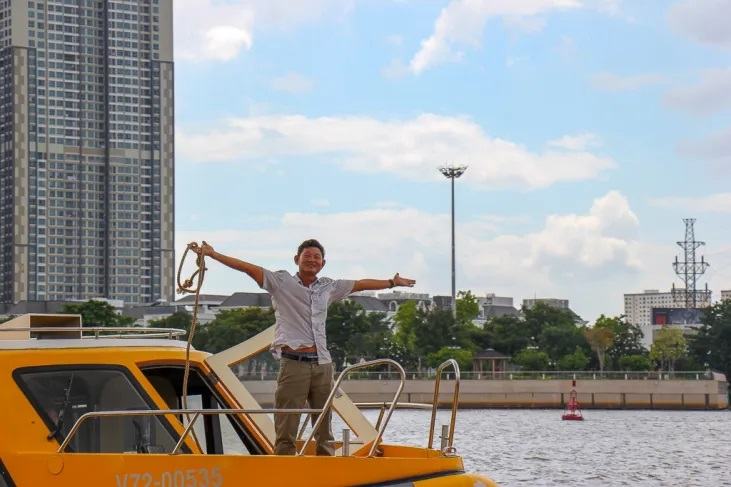 A spectacular way to view the city skyline is on a Ho Chi Minh cruise on the Saigon River. A buffet supper and a 2-hour evening cruise are included in a popular Ho Chi Minh boat tour, which also offers an optional open bar.
The cheap Saigon Waterbus offers a river trip alternative in Ho Chi Minh City. It is a practical way to get out on the water and see more of the city on the cheap, even though it is more of a river ferry than a cruise. Passengers are transported by HCMC ferry boat up the winding Saigon River, stopping frequently along the way in additional Ho Chi Minh districts. Visitors can rent a seat in the air conditioning and spend a couple of hours floating up and down the river for less than a few dollars. It's a great way to pass a hot afternoon.
5. Send A Postcard Through The Central Post Office In HCMC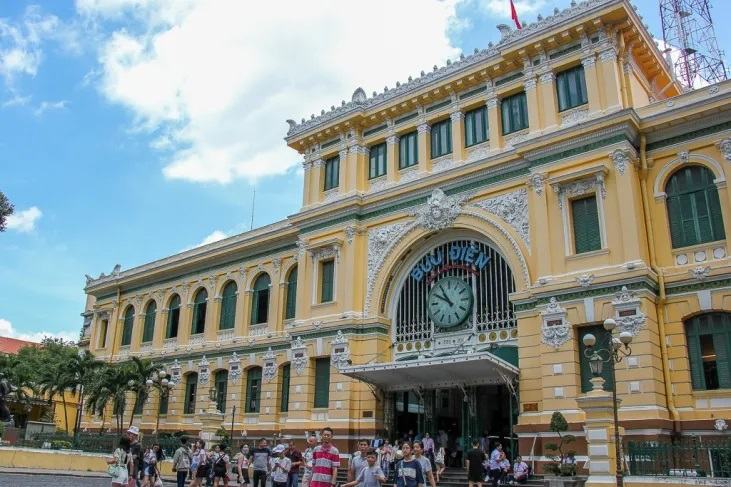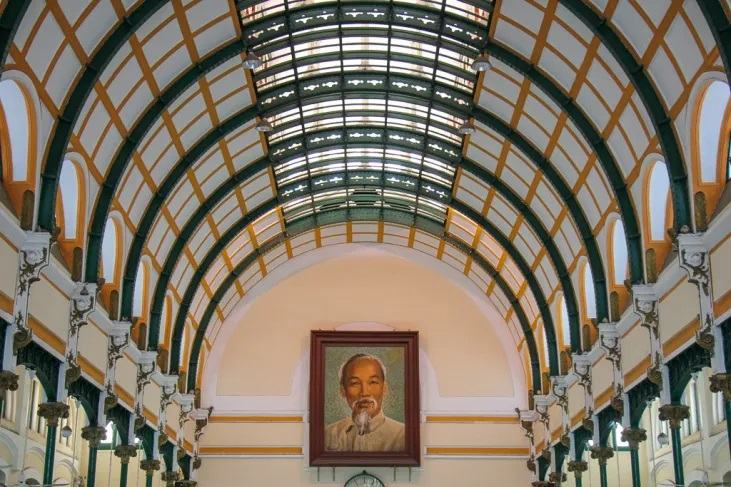 Even while visiting the post office might seem like a boring task, it is actually one of the best things to do in Ho Chi Minh City! The HCMC Post Office is an outstanding French-built building with a bright yellow facade, white trim, and dark green shutters. The antique wooden phone booths and telegraph route charts within the post office serve as historical artifacts that highlight its significance.
Today, the post office still delivers and receives mail in accordance with its original purpose. Visitors can purchase one of the available postcards, write a brief remark on it, and send it to themselves at the HCMC Central Post Office to create a special and memorable memory.
6. Walking tour of Ho Chi Minh City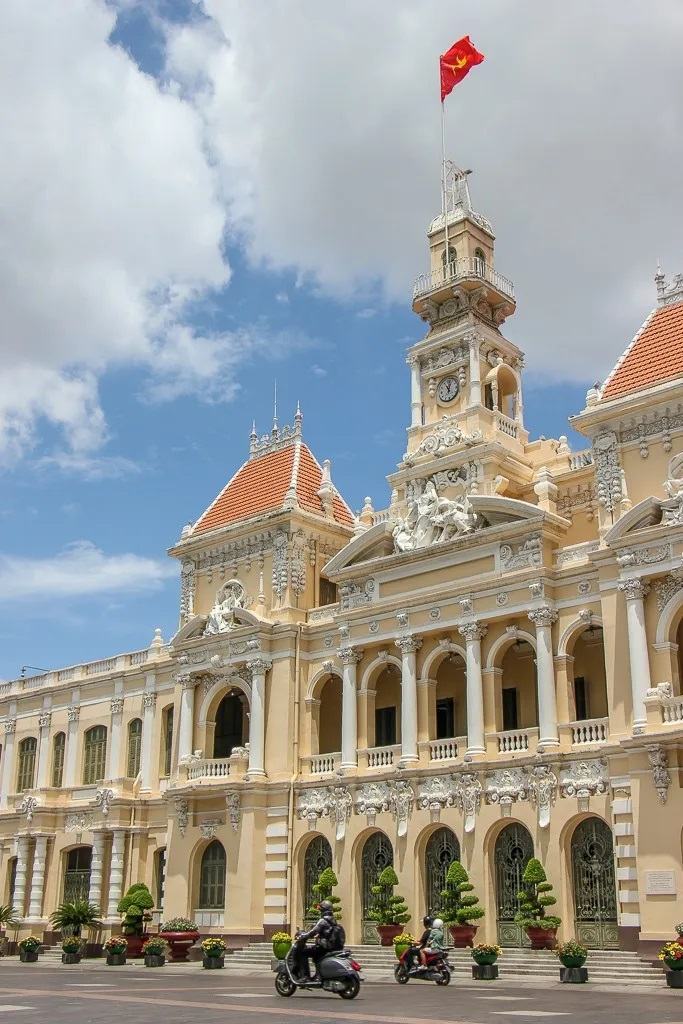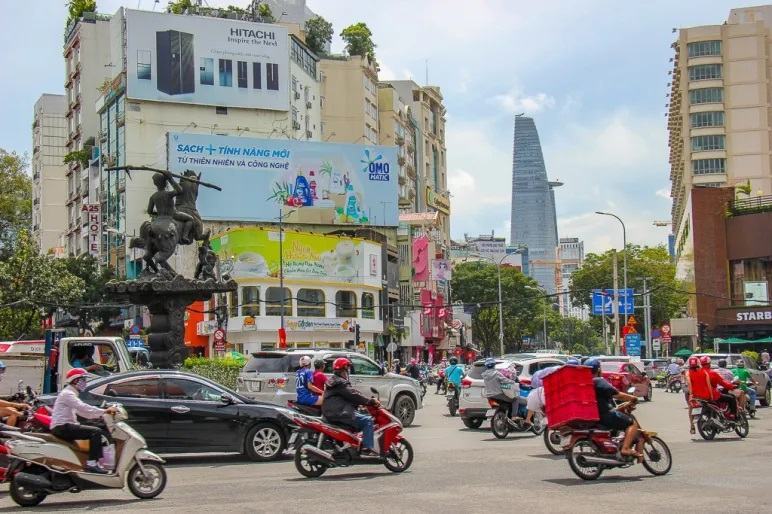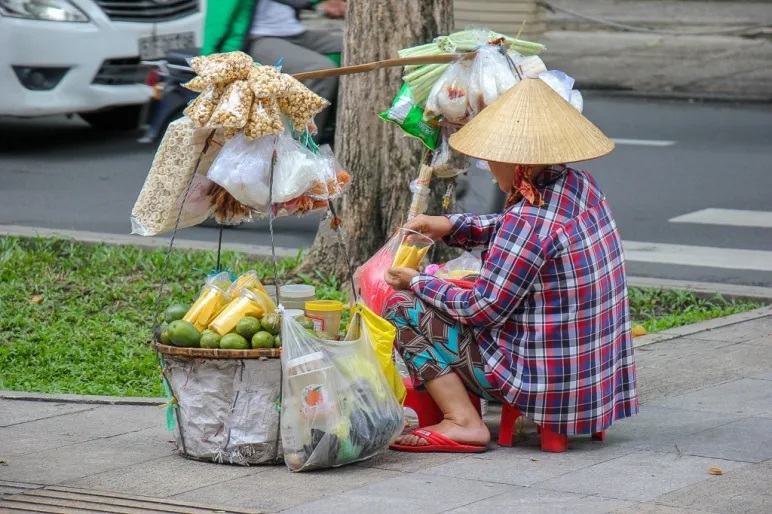 District 1 in Ho Chi Minh City has the best city attractions, and getting there on foot is simple. Walking tours are a great way to learn about the city, from top attractions to city scenes. Visitors can join a private tour – or use our Self-Guided Walking Tour to Ho Chi Minh City Attractions. We include the top places to visit with step-by-step directions and a useful Ho Chi Minh City District 1 Map, too!
7. Explore churches in Ho Chi Minh City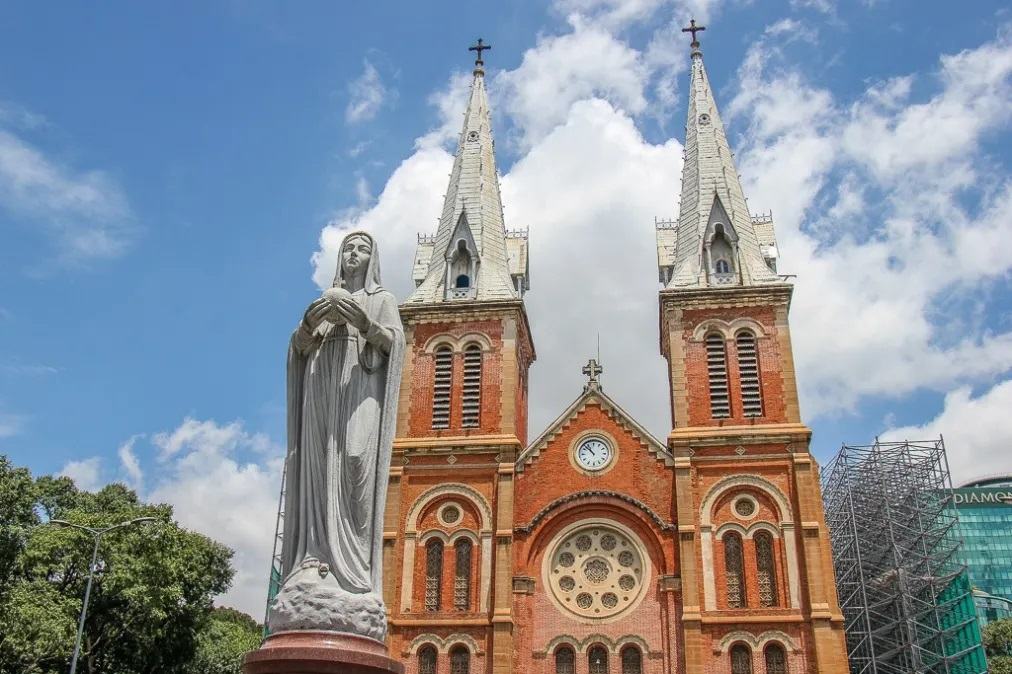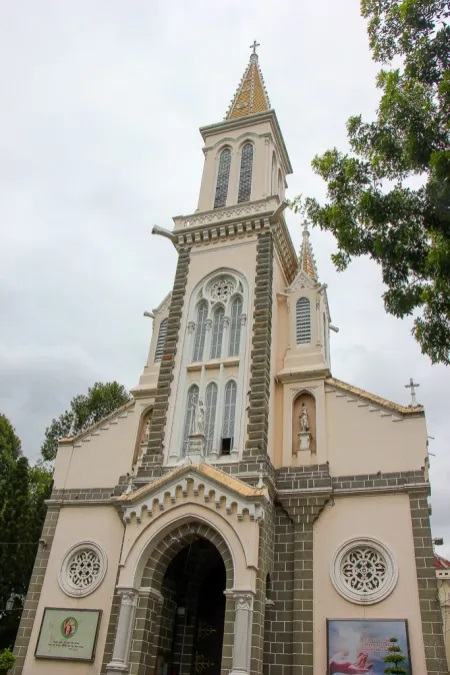 Several ornate churches can be found all across the city of HCMC, despite the fact that just 7% of Vietnamese population is Christian. However, many of the spectacular churches in the city were constructed under French colonialism, which followed the introduction of Christianity to Vietnam by missionaries in the 16th century. A popular activity in Ho Chi Minh City is visiting the churches.
The red-brick, double-spired Saigon Notre Dame Cathedral, which is located in the appropriately named Paris Square, is the most well-known church in the city. The statue of Our Lady of Peace, which is in front of the church and is rumoured to have miraculously shed a tear in 2005, is there. Since then, believers and guests have regarded her face in anticipation of seeing a miracle.
The Huyen Si Church is another stunning city church with far fewer visitors, despite being far less well-known. The small church has a lone bell tower, and to its left is the Mountain of Our Lady grotto, which is embellished with prayer and thanksgiving plaques.
8. Wander Bui Vien Street, the backpacker district of Ho Chi Minh City.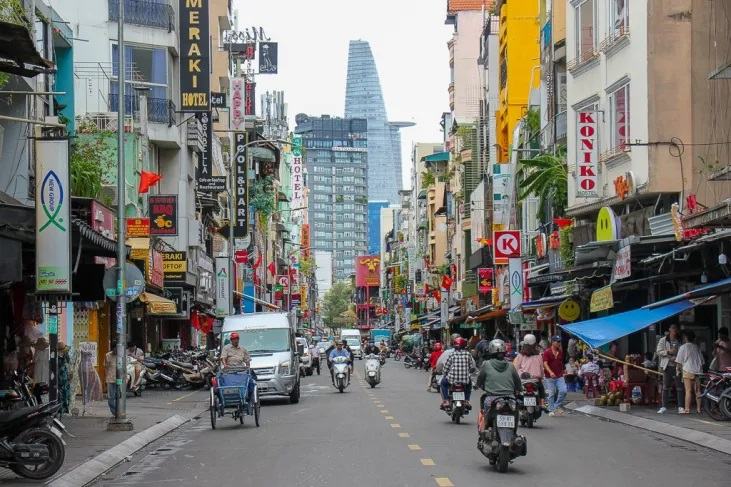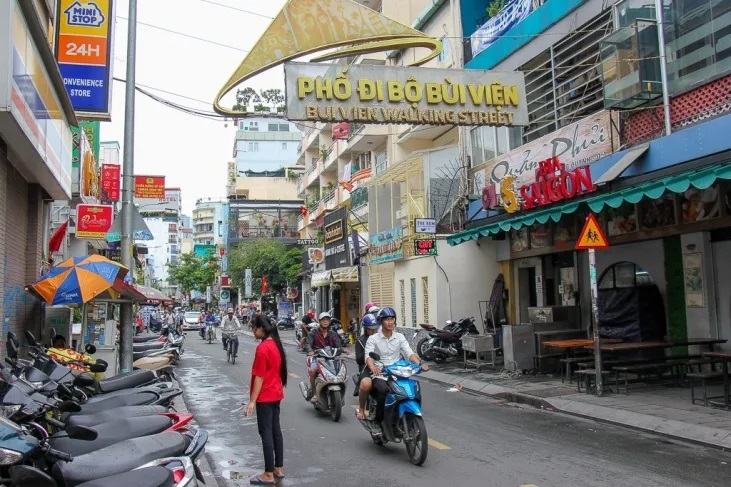 Bui Vien Street, which draws budget travellers, is a hive of bars, pubs, clubs, restaurants, hostels, tour touts, wandering merchants, and cunning con artists. The Boulevard is quite calm during the day, but at night it comes alive with neon lights and loud music.
One of the enjoyable things to do in Ho Chi Minh City is to stroll down Bui Vien Street, but you should be informed that the infamous street has a seedier side after dark. Zippered pockets are a good place to conceal valuables like phones, wallets, and cameras.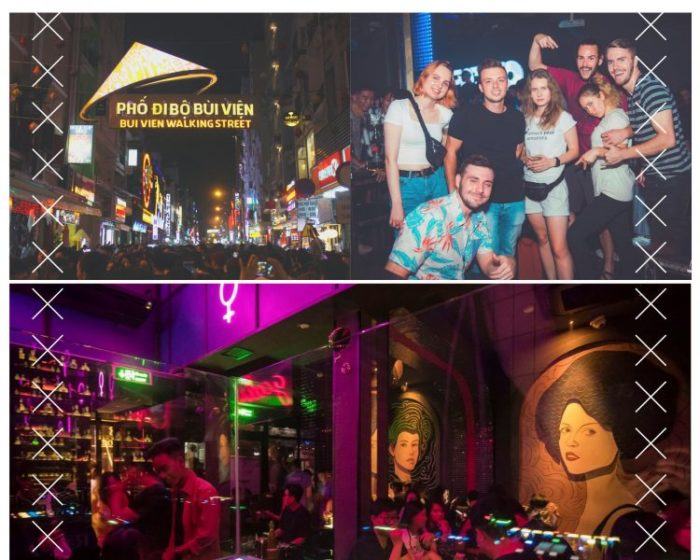 9. Get lost in the world of art in District 1, HCMC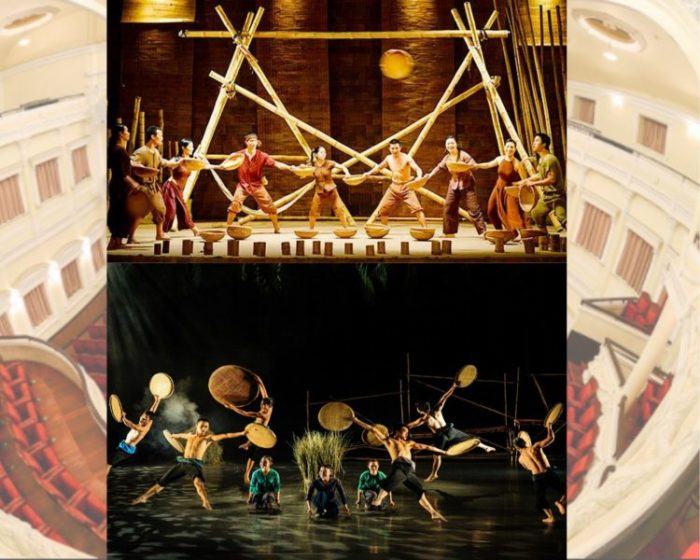 Attending a wonderful performance that will surprise and excite you is a fantastic way to experience Vietnamese arts and culture. You will have a wonderful opportunity to witness the most brilliant artistic endeavours ever at the venerable Municipal Theater. Although not enormous in size compared to other opera houses around the world, Municipal Theater is unquestionably a location where you will find the best performances, including ballet, opera, modern dance, and musicals.
Featured performances: 
A O Show: This incredible presentation, which combines acting, martial arts, and acrobatic manoeuvres, deserves the highest commendation. You'd like seeing the most basic aspects of Vietnamese culture and way of life in contrast to the current frenzy. What strikes me as impressive is how the history is shown using natural bamboo materials, which says a lot about the resilient character of the Vietnamese people.
The Mist: The show emphasises how deeply embedded in agriculture Vietnam is. You are fortunate to see how Vietnam transforms from a struggling nation to a vibrant contemporary centre as the professional cast smoothly executes the neo-classical and contemporary dances.
Teh Dar: This masterwork revived the unfettered and untamed lifestyle of Vietnam's Tay Nguyen Mountains. The music draws viewers into the realm of Tay Nguyen's heroic nation by harmonising with the cast's dancing. You are free to fall in love with the environment that will increase your dopamine levels by selecting your preferred seat.
10. Enjoy The Best Vietnamese Cuisine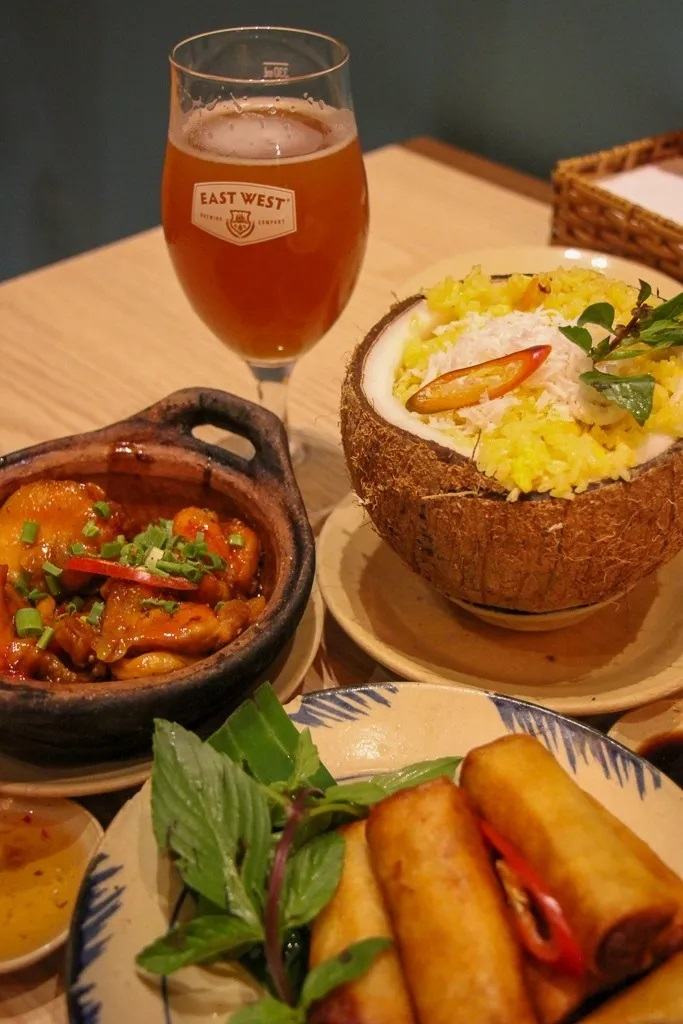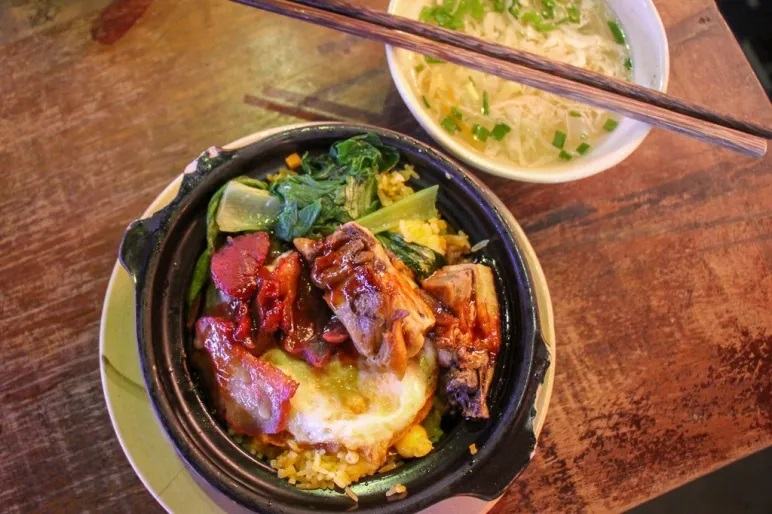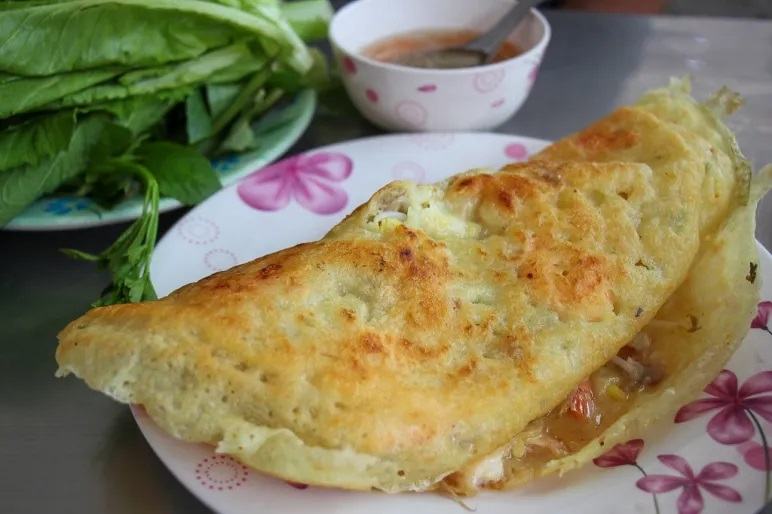 Eating the native cuisine is unquestionably a must-do in Saigon. The culinary scene of HCMC is renowned, and Vietnamese cuisine is regarded as one of the best in the world. While home-style cuisine is frequently served in restaurants, traditional Vietnamese foods like Pho and Banh Mi are easily accessible from street sellers.
11. Discover how to make vietnamese food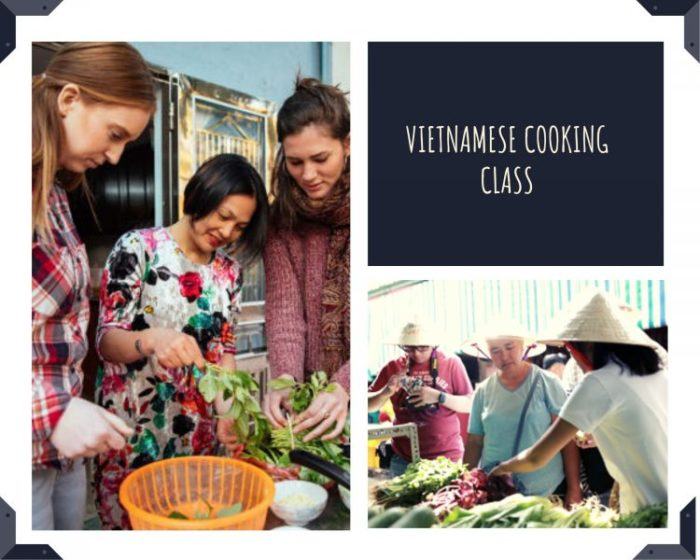 Eating is an amazing joy although it's even more wonderful when you can yourself cook traditional Vietnamese meals. If you've had enough of the City Food Walking Tour, opt to have fun, meet new friend and enjoy a new experience by enrolling in a cooking class to learn more about Vietnamese culinary style.
In the majority of classes, you will be led to a nearby market to learn how to select the ideal ingredients for your recipes. You get to have a once-in-a-lifetime experience with local instructors in addition to awesome cooking lessons. When you opt for a cooking class in District 1 Ho Chi Minh City, don't forget to take into account these places.
GRAIN Cooking Studio, 71-75 Hai Ba Trung, Ben Nghe Ward, District 1  | Price: VND 1,115,000 for 3 hours
Vietnam Cookery Center, 4th Floor, 26 Ly Tu Trong, Ben Nghe Ward, District 1 | Price: VND 850,000 for 6,5 hours
Saigon Cooking Class by Hoa Tuc, 74/7 Hai Ba Trung, Ben Nghe Ward, District 1 | Price: VND 900,000
M.O.M Cooking Class: 39A Co Bac, Cau Ong Lanh Ward, District 1 | Price: VND 851,000 for 3 hours for 3 hours
Cyclo Resto: 6/28 Cach Mang Thang Tam, Ben Thanh Ward, District 1  | Price: VND 813,000 for 3,5 hours
12. Discover local life in the alleys of HCMC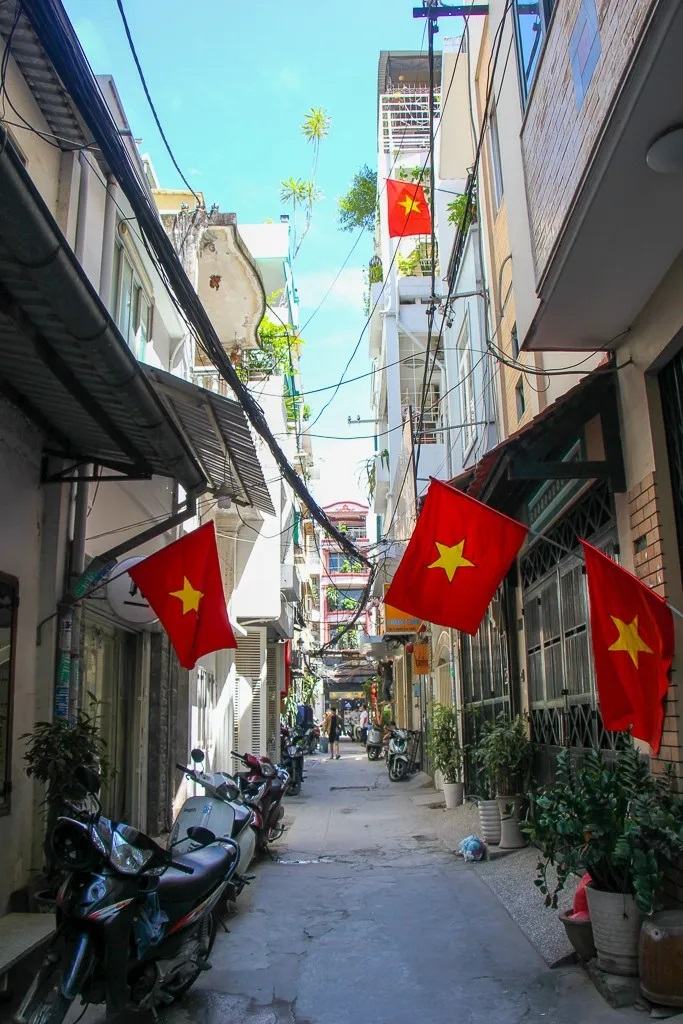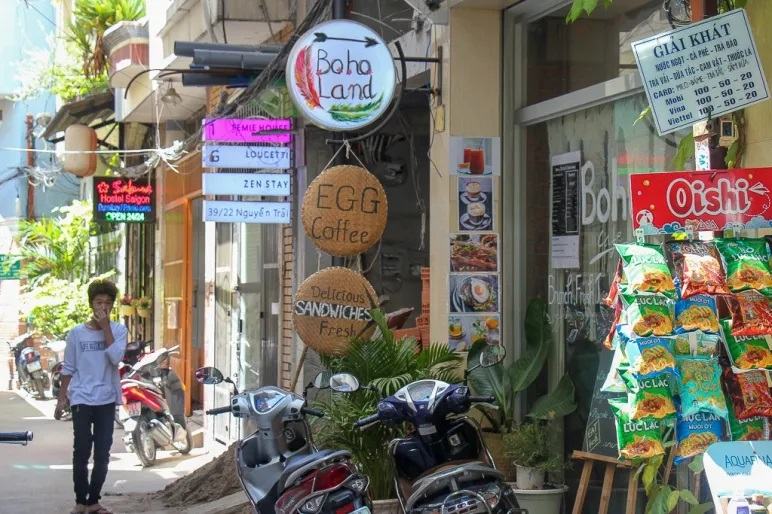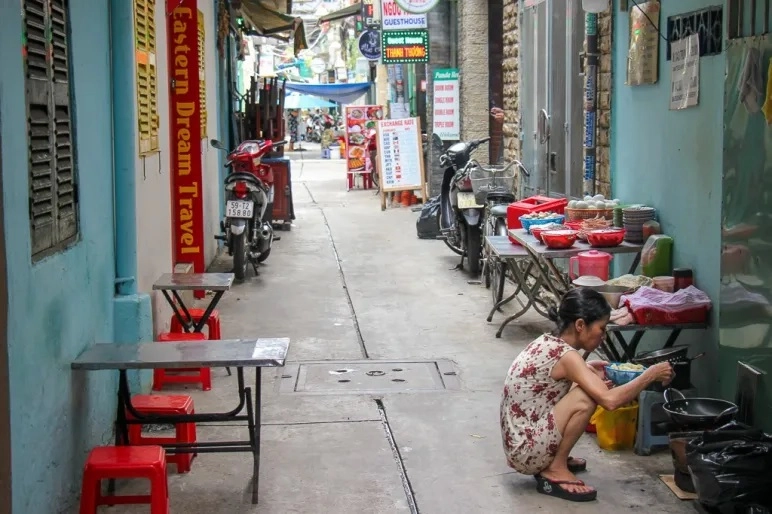 Saigon city streets and sidewalks are packed with a never-ending parade of motorbikes, people, vendors…and more motorbikes. However, tucked away in hidden alleys and along dead-end lanes is a completely different scene – one that is both charming and captivating. You can catch a peek of local life in these areas.
These little peaceful pockets are scattered throughout the city. One of the best things to do in Ho Chi Minh City is to get lost in the alleys — and our favourite ones are between Bui Vien and Pham Ngu Lao. Venture down the narrow passageways and let your curiosity lead the way.
13. At the cau mong bridge, check-in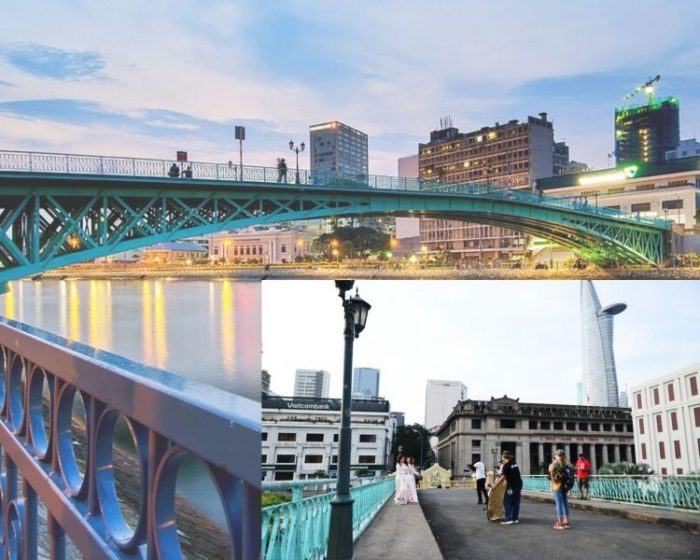 If you're not a type of social butterfly or reveller then are there any quiet corners in the heart of this crowded city for you? Cau Mong is probably your next wonderful option. You can wander down the banks, breath in the fresh breeze and witness many young people conversing to one other. It's time to observe the totally distinct aspect of the city, the secret charm that hides in the modest yet unique things.
A small adorable bridge stretching over Tau Hu Channel has survived over 100 years boasting its dormed architecture in addition to the exclusive mint tone, spotting a unique cover in the whole city background. If you desire photograph some vintage-style pics to include in your image gallery, Cau Mong will provide you the finest view ever.
Location: Vo Van Kiet Street – Ben Van Don (bridging District 1 & District 4)
14. Sip Cocktails At A Saigon Rooftop Bar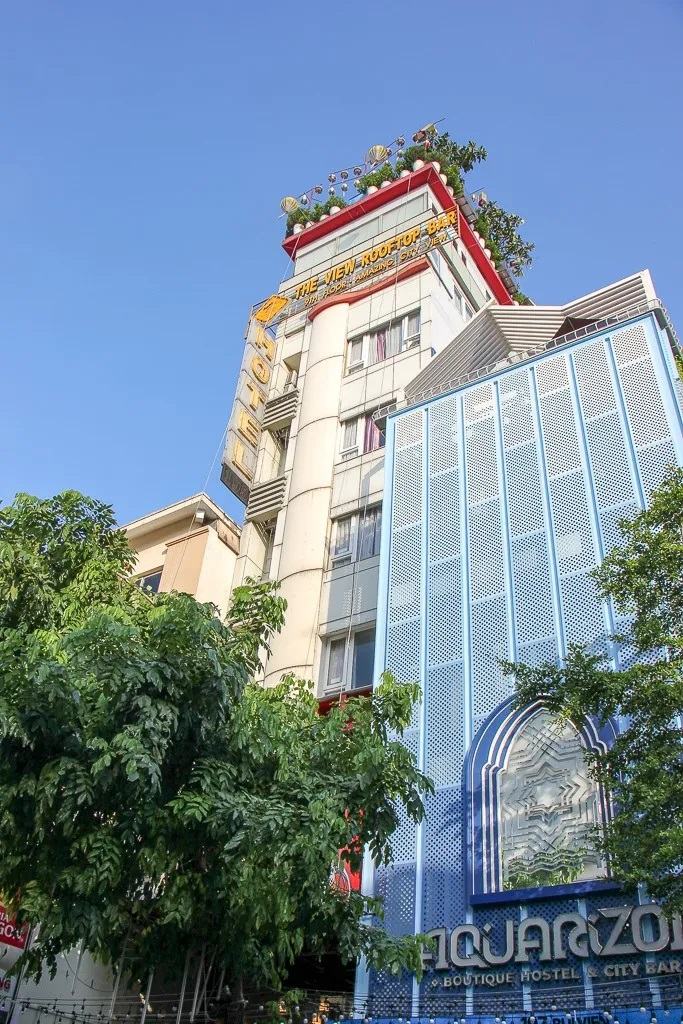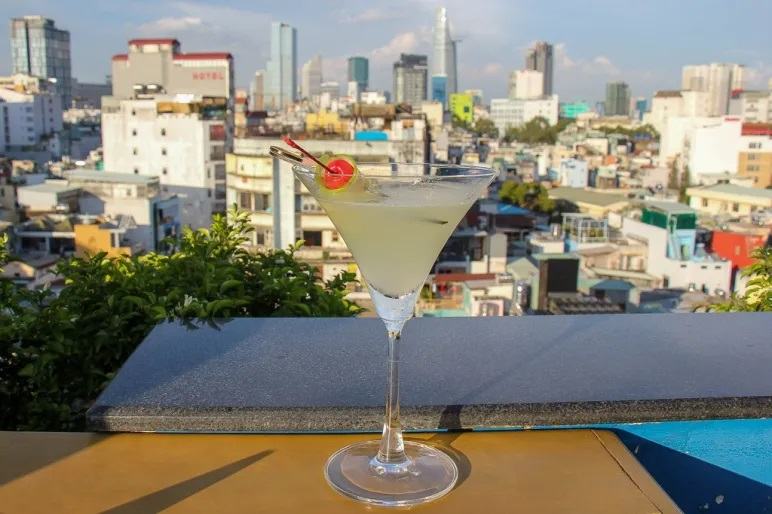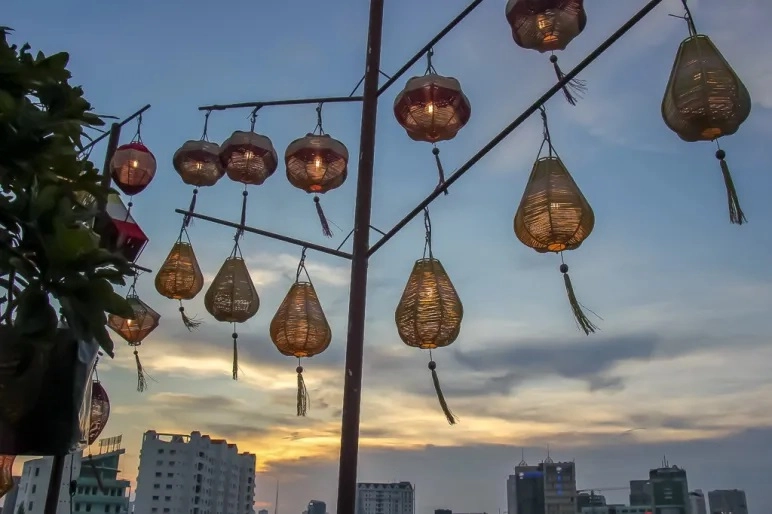 Drinking rooftop cocktails is one of the most popular things to do in Ho Chi Minh, Vietnam — visitors have been doing it for decades. In HCMC, there is a rooftop bar for every traveller, from upscale cocktail bars to outdoor beer gardens!
The most upscale rooftop bars are found at the venerable hotels close to Nguyen Hue Walking Street, such as the Saigon Saigon Rooftop Bar at the Caravelle Hotel and the Rex Hotel Garden Bar. The Sheraton Hotel's Level 23 Wine Bar has a classy ambiance, and the chic Chill Sky Bar, located close by, has entertaining DJs (but a strict dress code).
For a Ho Chi Minh City rooftop bar that draws a more calm audience, the View Rooftop Bar at Duc Vuong Hotel on Bui Vien Street encourages a chill attitude and fairly spectacular views – especially after sunset!
It's crucial to understand that elevated bars come with heightened prices. Expect to pay more – a lot more – for rooftop beverages. That said, most places offer happy hour specials that can make the drinks a little more affordable for budget travelers.
15. Drink Local Saigon Craft Beer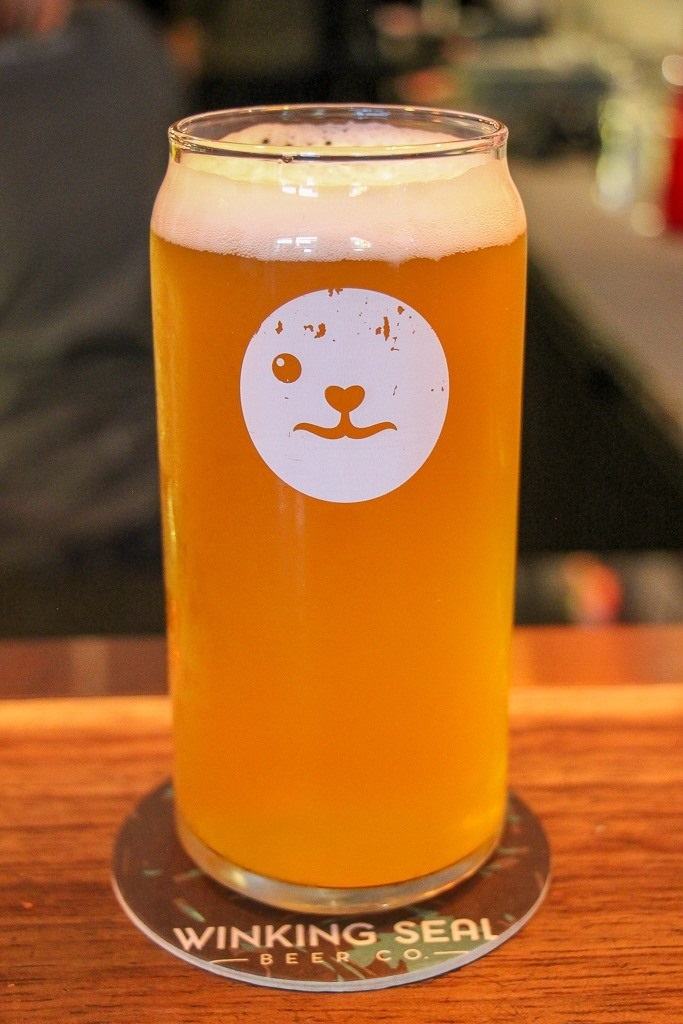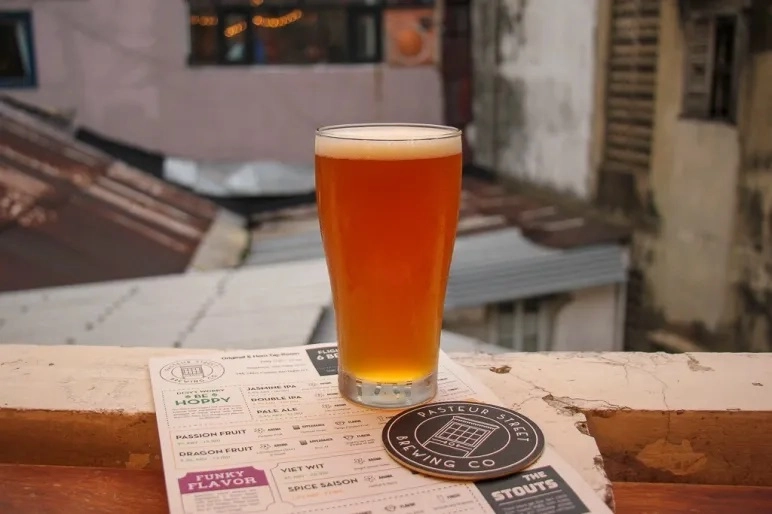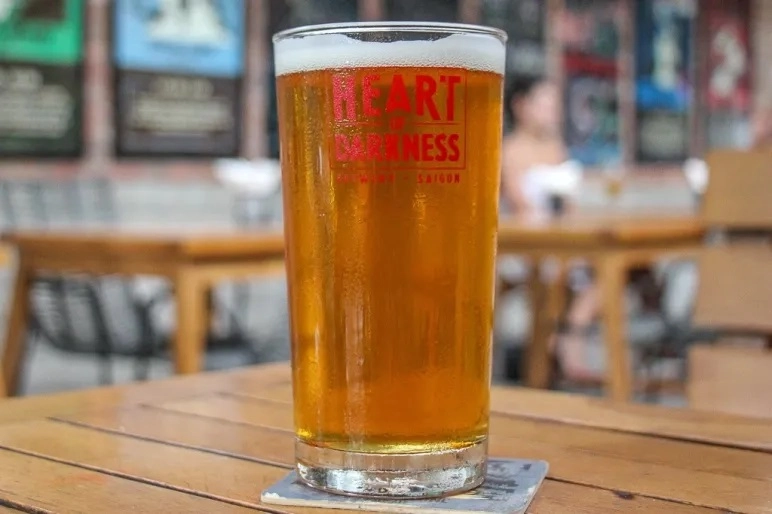 Chic rooftop bars and rowdy Bui Vien Street aren't the only places to go out in Ho Chi Minh City at night. In fact, one of our favorite things to do in Ho Chi Minh City at night is to explore the developing craft beer scene after a day of sightseeing.
Since 2015, artisan breweries have been adding a little flavor – and a lot of hops – to the HCMC nightlife. There are numerous brewery taprooms providing craft beer in Saigon District 1 to satisfy beer connoisseurs' palates.
16. At the cafe apartment, find your true coffee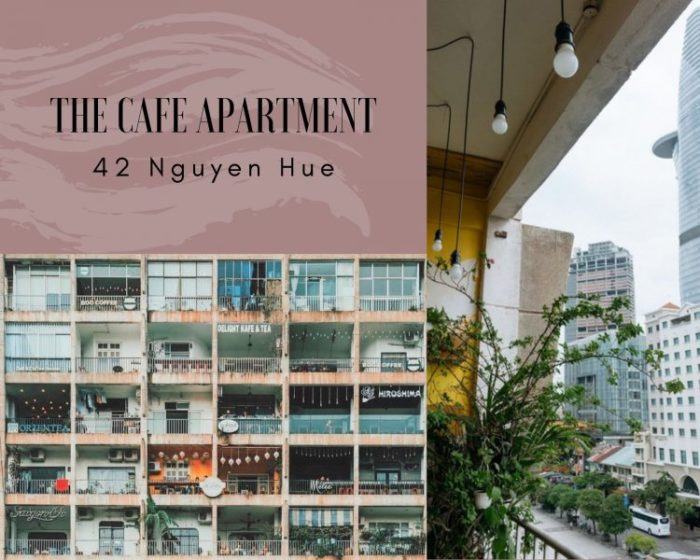 The Cafe Apartment on Nguyen Hue Walking Street is exactly where you can get lost in the full-of-charm coffee. The old-looking, even a bit run-down flat is unexpectedly home to several beautiful coffee shops with the excellent backdrop for photo-shoots. Here are of our recommendations:
Thinker & Dreamer Coffee – Level 4: This modest yet intimate coffee shop is where coffee enthusiasts are sure to enjoy the finest of the rich tradition of coffee in Vietnam, with the breathtaking view of Nguyen Hue Walking Street from above. The stylishly white walls, adorned up with numerous vivid photos and thought-provoking works are undoubtedly for dreamers and intellectuals.
Sai Gon Oi Cafe – Level 5: In addition to the pleasant balcony, Sai Gon Oi Cafe understands how to entice customers with the green interior supported by hanging basket plants. The distinctive component is a little board on each table that allows you to write your name on.
The Letter – Level 6: Inspired by Hoi An style, the Letter is decked with charming lanterns that remind a lot of the genuine heritage site. Going inside the coffee shop, you will be delighted with the wall covered with the ceramics and old seats that make The Letter a genuine Instagrammer's dream.
17. Create friends at entertainment hubs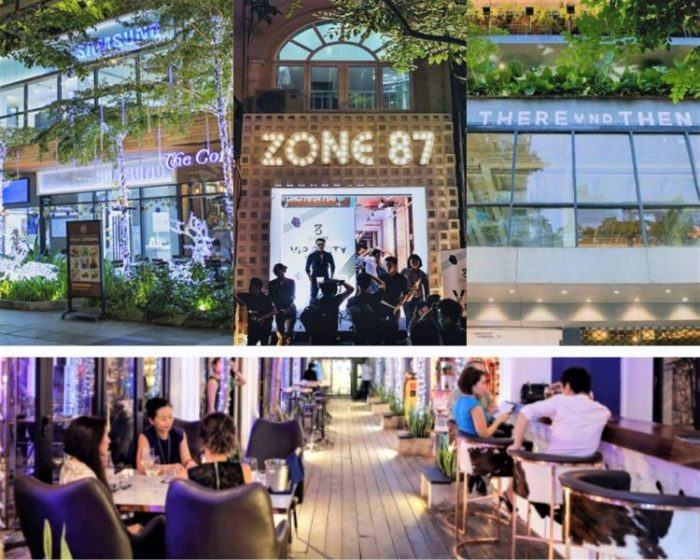 Ho Chi Minh emanates youthful, imaginative energy which is developed by the young generation. Ever wondered how young Vietnamese spend their leisure time? Check out these vibrant venues in District 1 Ho Chi Minh City to find some new Vietnamese pals.
Saigon Garden – 99 Nguyen Hue: The very first impression that you would receive while visiting Saigon Garden is its attractive architecture patterned on European streets with shade trees. It is clearly the green area that separates Saigon Garden from the rest of surrounding high-rise buildings. The 4-storey structure is simply like a secret garden with so many things to explore inside. While the main floor is dedicated for café and florist's, the other floors are a melting pot of food from Vietnam, Japan, Korea, and Thailand.
Zone 87 – 87 Nguyen Hue: Another instagrammable area in District 1 Ho Chi Minh City is Zone 87 where you should remember to carry your selfie stick and additional power pack to shoot photographs madly. Stretching an area of nearly 1,000 m2, Zone 87 includes 60 vendors selling apparel, cuisine and photobooths. Zone 87 depicts the 'work hard-play hard' attitude that you'd want to experience on your route to the well-known Nguyen Hue Walking Street. Recharge your whole day city tour with numerous delicious street delicacies, from noodles, broken rice, BBQ to mixed rice paper.
There VND Then – 99 Nguyen Hue: There VND Then provides you a great shopping experience in combining with beauty salon, entertainment and food court through 4 sections: Store, Barbershop, Blackyard and The Heights, meeting all your demands. You may find ALYX Studios, Yeezy, Mastermind World, Gentle Monster, Heron Preston… The There VND Then has been opened in November 2019, so it will update your photo book fantastically.
18. Hop on a cyclo ride in district 1 ho chi minh city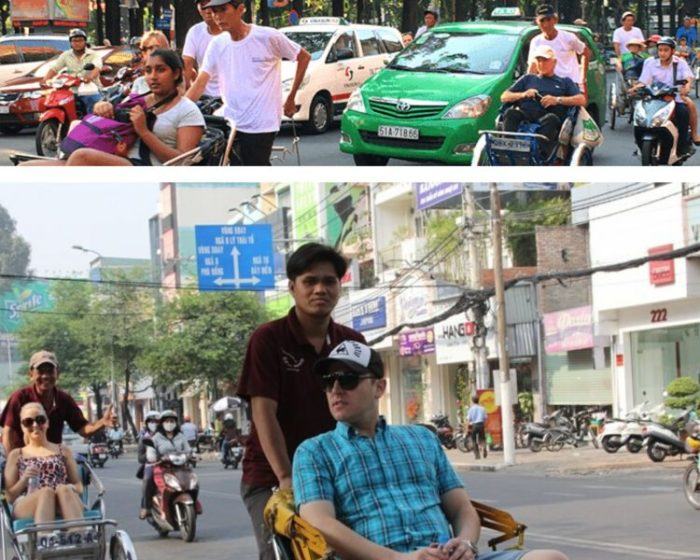 As Vietnamese people adopted the motorbike, cyclos gathered in popular places, filled with passengers in huge tour groups. If you want to have a taste of the great street view despite the little chaotic traffic, your cyclo riders, with poor English yet super friendliness, will ride you anywhere you like to show you about the city. The heat won't deter you from holding on to your hat if you're eager to learn about the little pleasures of daily living that give Saigon its distinctive flavor.
The cyclo tour runs at a pretty acceptable pace, and vistas coming in front of your eyes are what's exactly on the postcards you commonly see. While most of the cyclo riders leave excellent impression on tourists because to their hard effort and the comprehensive awareness of the city, there are those that fool foreigners for their own reasons. Hence, since it isn't impossible to get puzzled by the local Dong and the art of haggling in Saigon, you should call a reputable tour operator to prepare ahead a comfy cyclo trip.
# Insider tip: Grab some sunscreen and a bottle of water to staying hydrated during the boiling hot days.